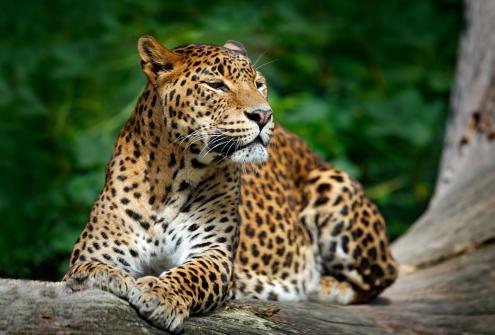 Leopards are graceful and powerful big cats closely related to lions, tigers, and jaguars. They live in sub-Saharan Africa, northeast Africa, Central Asia, India, and China. However, many of their populations are endangered, especially outside of Africa.
Leopards tend to favor rocky landscapes with dense bush and riverine forests, but they have also shown to be highly adaptable to many places in both warm and cold climates; from the Himilayas to the African Plains. Unfortunately Leopards have been extirpated from approximately 37% of their African range and populations in North Africa, the Middle East and Russia are now critically endangered.
Loss of habitat and prey, as well as intense persecution as livestock killers, is the chief threat to this magnificent big cat. They are heavily hunted in southern Asia for their skin and bones supplying the Chinese medicinal trade. In western and central Africa, they are hunted for their skins, teeth and claws. Therefore there is no better time to see these beautiful cats in the flesh.